10.05.2011 to 11.05.2011

European Design Business Dialogue 2011
FASHION & DESIGN
---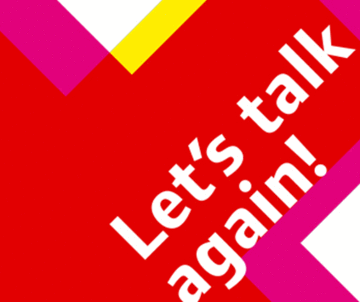 ---
All dates
• Days with event
01 sun
02 mo
03 tue
04 wed
05 thu
---
06 fri
07 sat
08 sun
09 mo
---
---
12 thu
13 fri
14 sat
15 sun
---
16 mo
17 tue
18 wed
---
19 thu
20 fri
---
21 sat
22 sun
23 mo
24 tue
25 wed
---
26 thu
27 fri
---
28 sat
29 sun
30 mo
---
31 tue
European Design Business Dialogue 2011

Datum: Di 10. und Mi 11.05.
Kick-off: Di, 10.05., 18.30h
Ort: designforumWien

Anhand der Designtitel "UNESCO City of Design", "World Design Capital" und der "BEDA City of Competence for Design Business" werden in einer Podiumsdiskussion VertreterInnen der BEDA - The Bureau of European Design Associations, der Stadt Helsinki und creative industries styria erörtern, welche Chancen und Möglichkeiten für klassische Wirtschaft und Kreativwirtschaft mit einer solchen Auszeichnung entstehen und welche Bedeutung und welchen Einfluss Design auf gesellschaftliche Gegebenheiten in Städten haben kann.
Di 10.05., 18.30h
Ort: designforum Wien
Get-together mit Vortrag der britischen Informationsdesignerin Angela Morelli
Teilnahme kostenlos, Online-Registrierung bis 6. Mai 2011 erbeten.
Mi 11.05., 9-18h
Ort: Schloss Schönbrunn Tagungszentrum
Konferenz (Teilnahme nur mit Registrierung bis 6. Mai 2011.)
Back to main navigation