11.12.2010 to 20.02.2011

TONSPUR_expanded. The Loudspeaker
FILM & DIGITAL CULTURE, ART
---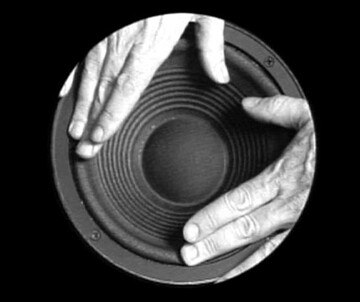 ---
All dates
• Days with event
01 wed
02 thu
03 fri
04 sat
05 sun
---
06 mo
07 tue
08 wed
09 thu
---
10 fri
---
---
---
---
---
---
---
---
---
---
---
---
---
21 mo
22 tue
23 wed
24 thu
25 fri
---
26 sat
27 sun
---
28 mo
TONSPUR_expanded. The Loudspeaker

Opening: Dec 10, 18:00
Date: Dec 11, 2010 to Feb 20, 2011
Venue: freiraum quartier21 INTERNATIONAL
Curator: Georg Weckwerth
Free admission!

Air is the medium by which sound travels, the speaker is the medium of its transformation. The exhibition TONSPUR_expanded ∞ The Loudspeaker focuses on artistic engagement with sound conversion.

27 international artists working in a range of genres (fine art, sound art, media art, digital culture) employ the loudspeaker as an aid, an art object, innovative technology or as a \"victim\" in sound sculptures, sound installations, videos, mixed media installations and depictive works (the latter case, for instance, in the sculpture AUDIO GUILLOTINE by Artist-in-Residence Benoît Maubrey, where speakers are \"beheaded\").

Gary Hill (USA), Janet Cardiff & Georg Bures Miller (CDN), Bernhard Leitner (A), Dawn Scarfe (GB), Sabine Groschup (A), Werner Reiterer (A), Tyler Adams (USA), Clemens Leuschner (GER), Matthias Deumlich (D), Douglas Henderson (USA), Timo Kahlen (D), Via Lewandowsky (D), Friedrich Jürgenson (S), Robin Minard (CDN), Gordon Monahan (CDN), Ignaz Schick (D), Robert Schwarz (A), son:DA (SLO), Maurice van Tellingen (NL) und Stephen Vitiello (USA). Als Artists-in-Residence des quartier21 werden Rolf Julius (D), Benoît Maubrey (USA), Jean-Pierre Gauthier (CDN), Charles Stankievech (CDN) und Carl Michael von Hausswolff (S)

The freiraum quartier21 INTERNATIONAL is being used for the first time in this exhibition
as a listening space where the audience has both its eyes and its ears opened.

Download Folder

An exhibition in cooperation with the Austrian Federal Ministry for European and International Affairs, as well as the German and Canadian Embassies in Vienna.
Back to main navigation