23.08.2010 to 27.08.2010

Sommerferienspeil "Die Stadt gehört uns!"
CHILDREN & FAMILY
---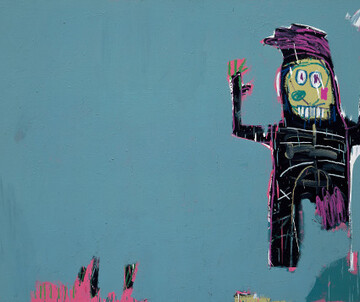 ---
All dates
• Days with event
01 sun
02 mo
03 tue
04 wed
05 thu
---
06 fri
07 sat
08 sun
09 mo
---
10 tue
---
11 wed
12 thu
13 fri
14 sat
15 sun
---
16 mo
17 tue
18 wed
---
19 thu
20 fri
---
21 sat
22 sun
---
---
28 sat
29 sun
30 mo
---
31 tue
Sommerferienspeil "Die Stadt gehört uns!"
Im Rahmen der Ausstellung: Street and Studio

Datum: 23.08., 10h
Ort: KUNSTHALLE wien, halle 1
Für Kinder zwischen 10 und 13
Manchmal hat man das Gefühl, die Stadt wurde gar nicht für Menschen - und schon gar nicht für Kinder - gebaut. Riesige graue Häuserwände, Straßen, die so breit sind, dass man Angst bekommt, wenn man sie überqueren will, und wenn man auf der Straße spielt, schimpfen sofort alle. Darum fordern wir diesen Sommer unseren Platz in der Stadt zurück! Wir machen das ganz wie die Künstler/innen aus New York und London, deren Arbeiten in der Kunsthalle zu sehen sind. Zuerst schauen wir uns an, welche Ideen sie hatten, und was sie daraus gemacht haben. So lernen wir verschiedene Techniken der Straßenkunst - wie Graffitti, "Tag" und Backpiece - kennen. Danach probieren wir sie zusammen aus.
Damit unsere eigenen Ideen auch sichtbar werden, machen wir Entwürfe für Sticker, T-Shirts und Skateboards.
Zeichen setzen ist hier erwünscht! Wir werden viel basteln, also bring bitte ein T-Shirt mit, das auch kaputt gehen darf!
Termine:
23.8. bis 27.08. jeweils 10-12.30h
Kontakt und Information, bzw. Anmeldung:
Isabella Drozda, Katharina Braun
Tel. +43-1-521 89-12 55
kunstvermittlung@kunsthallewien.at
copyright:
© Stephan Wyckoff
Back to main navigation