04.03.2010 to 04.03.2010

Raumfrei
DANCE/PERFORMANCE/MUSIC, CHILDREN & FAMILY
---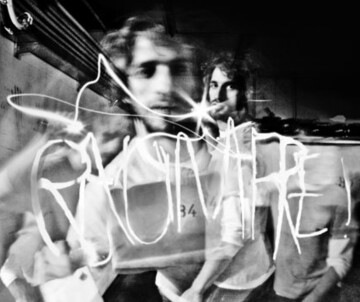 ---
All dates
• Days with event
01 mo
02 tue
03 wed
05 fri
---
06 sat
07 sun
08 mo
09 tue
---
10 wed
---
11 thu
12 fri
13 sat
14 sun
15 mo
---
16 tue
17 wed
18 thu
---
19 fri
20 sat
---
21 sun
22 mo
23 tue
24 wed
25 thu
---
26 fri
27 sat
---
28 sun
29 mo
30 tue
---
31 wed
Karla Zimmermann & Tobias Draeger - Raumfrei
Performance

Datum: Do 04.03., 19.30h
Dauer: 40 min, ab 15 Jahren
Ort: DSCHUNGEL WIEN, Saal 2

Raumfrei! Eine Sie, ein Er, beide reden eine andere Sprache und doch die Gleiche. Echte Freunde von face to face, Freunde von face to book? Auch im Zeitalter der modernen Kommunikation geht es um das amüsante Hin und Her des Menschen, der so oft für sich und doch nicht allein sein will. Mit einem energetisch-emotionalen Umgang, möchte das Duo das Publikum mit einem frischen Blick in die Welt der Gegensätze entführen. Gecoacht wurden sie dabei von kabinet k. (BEL).
copyright:
© Gersin Livia Paya GLP Photography
Back to main navigation