11.02.2010 to 21.03.2010

DigitalMaterial Luzern
FILM & DIGITAL CULTURE
---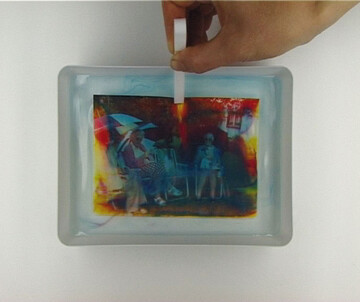 ---
All dates
• Days with event
01 mo
02 tue
03 wed
04 thu
05 fri
---
06 sat
07 sun
08 mo
09 tue
---
10 wed
---
---
---
---
---
---
---
---
---
---
---
---
22 mo
23 tue
24 wed
25 thu
---
26 fri
27 sat
---
28 sun
29 mo
30 tue
---
31 wed
DigitalMaterial Luzern

Date: Feb 12 to Mar 21, daily 10:00-19:00
Venue: freiraum quartier21 INTERNATIONAL
Blog:http://digital-material.ch

After the first two exhibitions in the freiraum quartier21 INTERNATIONAL exhibition series, one on Central European product design and the other on Italian fashion design, the next show will focus on the third thematic area of quartier21, digital culture. DigitalMaterial Luzern, curated by Head of Department and Professor Charles Moser, Assistant Professor and artist Stephan Athanas, and artist Brigitte Dätwyler, features works by lecturers and former and current students at Lucerne University.

The show is being presented by MuseumsQuartier Wien and quartier21 in cooperation with the Austrian Ministry for European and International Affairs (BMeiA) and the Swiss Embassy in Austria. It introduces current productions with an emphasis on multimedia art installa-tions. Individual projects were produced especially for freiraum quartier21 INTERNATIONAL, including a piece of art by artist duo Frölicher-Bietenhader, who will be guests in quartier21 as Artists-in-Residence for the duration of the exhibition.

DigitalMaterial Luzern reflects the latest trends in art at the cutting edge. It shows how technological resources are being used to incorporate new dimensions in creative production.
Back to main navigation