31.01.2010 to 31.01.2010

KurzFilmZimmer: Court métrage et l'invasion!
FILM & DIGITAL CULTURE
---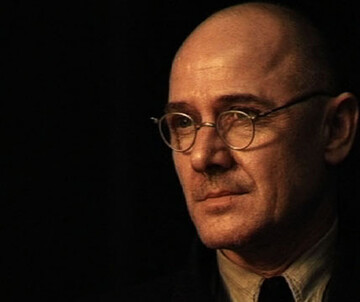 ---
All dates
• Days with event
01 fri
02 sat
03 sun
04 mo
05 tue
---
06 wed
07 thu
08 fri
09 sat
---
10 sun
---
11 mo
12 tue
13 wed
14 thu
15 fri
---
16 sat
17 sun
18 mo
---
19 tue
20 wed
---
21 thu
22 fri
23 sat
24 sun
25 mo
---
26 tue
27 wed
---
28 thu
29 fri
30 sat
---
All earthlings surrender - this is an invasion! Außerirdisch geht es im KurzFilmZimmer zu, wenn wir zu Beginn des neuen Jahres wieder in das MuseumsQuartier einfallen, uns in die unendlichen Weiten der Electric Avenue vorwagen und im Raum D die Kontrolle übernehmen. Schließlich interessieren wir uns für nichts Geringeres als die Zukunft - des Kurzfilms.

Wir haben lange Wege hinter uns gebracht, die siebente Festivalausgabe ist noch Lichtjahre entfernt, aber klammheimlich bereiten wir schon die große Invasion für 2010 vor. Zum Auftakt bekämpfen wir die Körperfresser mit kostbaren Raritäten, wehren uns mit Klassikern gegen feindliche Angriffe und begegnen außerirdischen Eindringlingen mit Neuentdeckungen aus der faszinierenden Welt des kurzen Films.

Die wissenschaftliche Fiktion hat es uns angetan, das Fremde hat uns neugierig gemacht, das Martialische hat uns abgestoßen. Wohin uns der Übernehmergeist führt, wissen wir vielleicht, wenn am Ende irgendwo das Beamerlicht angeht. Beam us up, Scotty!
Ein KFZ mit SciFi-Touch und Invasoren (alias Gästen)!

Freier Eintritt, Bar und Musik, Spenden erlaubt.
Back to main navigation