06.11.2009 to 08.11.2009

5 Jahre SUBOTRON party weekend
FILM & DIGITAL CULTURE
---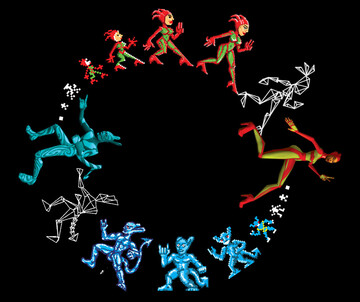 ---
All dates
• Days with event
01 sun
02 mo
03 tue
04 wed
05 thu
---
09 mo
---
10 tue
---
11 wed
12 thu
13 fri
14 sat
15 sun
---
16 mo
17 tue
18 wed
---
19 thu
20 fri
---
21 sat
22 sun
23 mo
24 tue
25 wed
---
26 thu
27 fri
---
28 sat
29 sun
30 mo
---
SUBOTRON feiert Geburtstag!

Freitag 06. November 09, 22h
5 years SUBOTRON @ Fluc_Wanne
WILDLIFE! (CH)
MICROTHOL live
GAMEBOY MUSIC CLUB live
DJ BEWARE
DJ GON
DJ D.B.H vs. TRISHES
visuals by WEMAKEVISUALS feat. live gaming
22:00 > € 8 < 00:00 > € 10

Samstag 07. November 09, 22h
5 years SUBOTRON @ Schikaneder
Cinema :
eXistenZ (David Cronenberg, 1999) 22:00 € 7
after : play historic consoles on the movie screen all night long
Bar :
DOT.MATRIX live
MESS.U
BERNHARD TOBOLA
CPT. JOGIN
set of all tracks from the FM4 soundpark remix contest

info wildlife!

Switzerland's 'enfant terrible', dj/producer WILDLIFE! came to public attention in a sudden fury of press and blogs ranging from NY Times, Fader, The Guardian, The Independent, VICE, XLR8R, URB, Rolling Stone, etc.. for his unanimously praised musical productions on Terry Lynn?s stunning debut-album "Kingstonlogic 2.0".
Press keeps trying to coin a name for an 'emerging genre', be it 'digital-dancehall' or 'jamaican-electro-punk' ... but he simply describes it as " sort of like... putting a Jamaican cat in a blender feet first and turning up the bass to balance out the noise."
With his raw and bloody sound WILDLIFE! is now mixing up a storm with his peers and colleagues, producing remixes for the likes of Ghislain Poirier, the Londoner Tropical pioneers Radioclit or the French Finnish Pop-Duo The Dø.
Rumoured to be working on his debut album he's concurrently creating pandemonium in clubs across the globe with his genre-bending dj sets.
http://subotron.com/995-fr-0611-sa-071109-5-jahre-subotron-party-weekend-fluc-schikaneder/
Back to main navigation