22.10.2008 to 22.10.2008

Networked Cultures
ARCHITEKTUR
---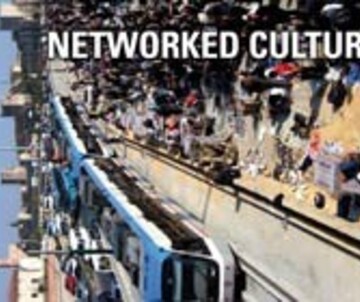 Präsentation und Podiumsdiskussion

Veranstaltungsort: Architekturzentrum Wien - Podium
Diskussion: Mittwoch, 22. Okt. 2008, 19:00 Uhr
Tickets: Eintritt frei!

Mit: Emiliano Gandolfi, Kurator des Hauptpavillons der 11. Architekturbiennale Venedig
Margarethe Makovec, , Graz
Doris Burtscher, Architektin, Gründungsmitglied IG-Architektur
Gulsen Bal, Direktorin Open Space – Zentrum für Kunstprojekte (angefragt)
Moderation: Peter Mörtenböck und Helge Mooshammer
www.networkedcultures.org

Ob in Gestalt transnationaler Politik, globaler Ökonomien, neuer Arbeitsverhältnisse oder urbaner Sozialbewegungen: Netzwerke sind zur mächtigsten Figur geworden, über die wir die Organisation unserer Welt denken. Netzwerke haben unser kulturelles Handeln und Zusammenleben ebenso verändert wie die Art, in der wir Räume produzieren und erfahren. Anlässlich der Präsentation des Buches Networked Cultures – Parallel Architectures and the Politics of Space (NAi Publishers) diskutieren die beiden Herausgeber gemeinsam mit den Gästen eine neu entstehende intellektuelle Praxis von Architektur, die entlang von politischen und sozialen Fragen Interventionen, Experimente und laborartige Situationen erzeugt.

Eintritt frei!
Back to main navigation