01.06.2007 to 30.06.2007

Alfred Graselli, "Geheime Verwandlung II"
ART
---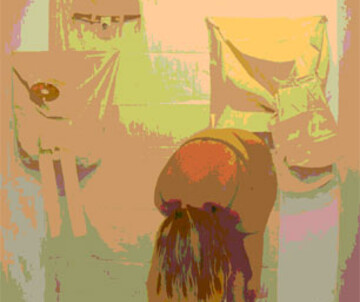 ---
All dates
• Days with event
Künstler im Juni: Alfred Graselli, "Geheime Verwandlung II"

Vernissage: Freitag, 1.6.2007, 19.30h

Ausstellungsdauer:
Samstag, 2.6. – Donnerstag, 30.6.2007

STOFFWERK V, "Geheime Gewandung II"

Über das Benutzen von weichen Stoffen:
Baumwolle und Filz als Grundelement bildhauerischer Arbeit. "Barocker Faltenwurf als architektonische Struktur moderner Bildhauerei ersetzt jedwede malerische Attitüde." Ein möglicher und flüchtiger Reiz geht von der Mode und deren Produktionen aus, doch ist die bildhauerische Ausrichtung nicht ausdrücklich an diesem Thema interessiert, sondern lediglich an deren verstofflichter Struktur und ihren Ausgangsprodukten wie Beschaffenheit des Materials etc., wobei sich neue Möglichkeiten einer spontaneren Bildhauerei eröffnen.
Die Arbeit mit Stoff ermöglichtes, zugleich Bildhauer aber auch Maler zu sein, vermag somit die Grenzen der Disziplinen leicht zu wechseln. Graselli verweist auf höchst malerische Sprache und äußere Form, die auf ihr Inneres schließen lässt, auf magische Bedeutungen und ihre ihnen zugeordnete Geschichte.
Back to main navigation