04.04.2007 to 06.04.2007

CHRIS HARING (A) / LIQUID LOFT
DANCE/PERFORMANCE/MUSIC
---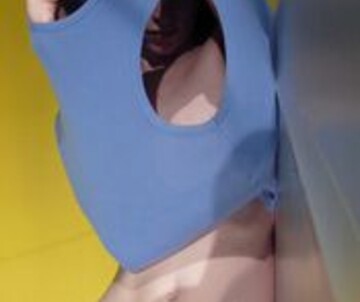 ---
All dates
• Days with event
01 sun
02 mo
03 tue
---
07 sat
08 sun
09 mo
---
10 tue
---
11 wed
12 thu
13 fri
14 sat
15 sun
---
16 mo
17 tue
18 wed
---
19 thu
20 fri
---
21 sat
22 sun
23 mo
24 tue
25 wed
---
26 thu
27 fri
---
28 sat
29 sun
30 mo
---
Posing Project A / The Art of Wow

URAUFFÜHRUNG
Künstlerische Leitung und Choreografie: Chris Haring Dramaturgie: Thomas Jelinek
Tanz und Performance: Luke Baio, Stephanie Cumming, Alex Gottfarb, Katharina Meves, Anna Maria Novak
Text: Katherina Zakravsky
Komposition, Sound: Glim (Andreas Berger)
Film, Foto: Michael Loitzenbauer
Bühnenset: Aldo Giannotti

Der österreichische Choreograf Chris Haring zählt zu den profiliertesten Künstlerpersönlichkeiten der internationalen zeitgenössischen Tanzszene. In seinem aktuellen Projekt stellt sich seine Gruppe LIQUID LOFT die Frage: "Wie verführe ich eine Welt?" Das Posing Project besteht aus einer Serie mehrerer Arbeiten, die sich mit der Kunst der Selbstdarstellung auseinandersetzen. Posing Project A / The Art of Wow kommt im Tanzquartier Wien zur Uraufführung, Posing Project B / The Art of Seduction wird auf der Biennale di Venezia 2007 gezeigt. Im Mittelpunkt stehen eindrucksvolle Stereotypen, verkörpert von fünf TänzerInnen, die für sich werben. In extrem reduzierten Modellräumen werden Kommunikationsgrundmuster nachgestellt. Posing Project erzählt von der Kunst des Daseins, des Imponierens, der Verführung und von der Kunst, einen vielschichtigen Körper mit ein wenig schwarzem Humor und hinterhältiger Virtuosität zu einer schrägen, aber beeindruckenden Persönlichkeit zu formen.

Offene Probe
am Do 15. März 18.30 h, Tanzquartier Wien / Studios

KünstlerInnengespräch
am Do 05. April im Anschluss an die Vorstellung:Chris Haring im Dialog mit dem bildenden Künstler Erwin Wurm.
Back to main navigation