15.02.2007 to 17.02.2007

Aalst
DANCE/PERFORMANCE/MUSIC
---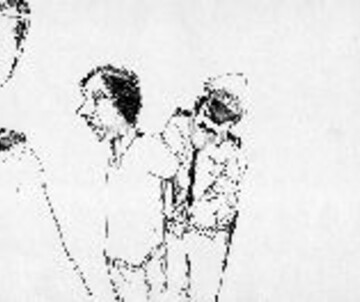 ---
All dates
• Days with event
01 thu
02 fri
03 sat
04 sun
05 mo
---
06 tue
07 wed
08 thu
09 fri
---
10 sat
---
11 sun
12 mo
13 tue
14 wed
---
18 sun
---
19 mo
20 tue
---
21 wed
22 thu
23 fri
24 sat
25 sun
---
26 mo
27 tue
---
28 wed
Konzept, Regie, Design: Pol Heyvaert
Text: Pol Heyvaert & Dimitri Verhulst
Darsteller: Lies Pauwels and Jeroen Perceval
Stimme: Jackie Dewaele
Soundtrack: Reinhard van Bergen, Bent van Looy and Niek Meul (DAS POP)
Bilder: Larsen Bervoets

Das beeindruckende und international hochgelobte Theaterstück Aalst, ein Dokudrama des belgischen Bühnenbildners und Regisseurs Pol Heyvaert, basiert auf einer wahren Geschichte. Im flämischen Aalst fand 1999 eines der größten Familiendramen der Geschichte Belgiens statt. Ein Liebespaar tötet auf grausame Weise seine eigenen Kinder und versucht sich anschließend selbst das Leben zu nehmen. Heyvaert geht in seinem Stück eindringlich und akribisch der Schuldfrage in diesem Mordfall nach. Siebzig Prozent der Bühnenhandlung basieren auf Gerichtsprotokollen und TV-Dokumentationen. Das rigide Format der Verhandlung wird durch das Lesen von Liebesbriefen unterbrochen, die sich das angeklagte Elternpaar Kurt und Rita aus ihren Haftzellen schrieben. Victoria präsentiert ein Theater, das Fakten und Fiktionen zum Abbild einer verwahrlosten Gesellschaft gerinnen lässt.

"In all der Emotionslosigkeit zu entscheiden, was echt ist und was Taktik, ist unmöglich. Darin liegt die Qualität der Aufführung. Sie führt keine Monster vor, sondern Menschen, die nie gelernt haben, dass das ein Unterschied ist."
(Anne Fritsch, Süddeutsche Zeitung)

KünstlerInnengespräch am Fr 16. Feb. im Anschluss an die Vorstellung mit Monika Korber, Psychotherapeutin bei der Wiener Kinder- und Jugendanwaltschaft.

In englischer Sprache. Empfohlen ab 16 Jahren.
Back to main navigation