20.12.2006 to 20.12.2006

Mariana Serranova: Art Intervention
ART
---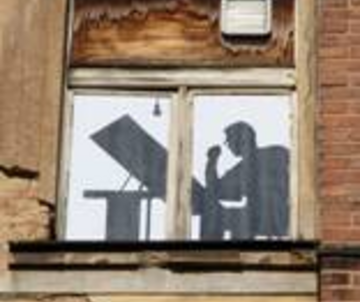 ---
All dates
• Days with event
01 fri
02 sat
03 sun
04 mo
05 tue
---
06 wed
07 thu
08 fri
09 sat
---
10 sun
---
11 mo
12 tue
13 wed
14 thu
15 fri
---
16 sat
17 sun
18 mo
---
19 tue
---
21 thu
22 fri
23 sat
24 sun
25 mo
---
26 tue
27 wed
---
28 thu
29 fri
30 sat
---
31 sun
Eine Dokumentation von Aktionen zeitgenössischer
tschechischer KünstlerInnen im ihrem physischen und sozialen Umfeld. Mit V. Artamonov, Z. Baladrán, B. Klímová, J. Kotík u.a.

Ort: Ovalhalle, MQ

Site/Specificity, Installation Art and Art Intervention in the czech Contemporary art. AiR Mariana Serranova, a curator from Prague, will introduce some notable young czech contemporary artists, whose frequent 'method' is art intervention either in a physical environment or in a shared social space.

Presented artists: J. Alvaer, A. Arismendi, V. Artamonov, Z. Baladrán, D. Bará?ková, P. Herotová, B. Klímová, A. Klyuykov, J. Kotík, E. Ko?átková, Ládví, D. Lang, V. Magid, S. Sobotovi?ová, T. Svoboda, T. Van?k etc. All the artists were presented at the site-specific show Indication (Indikace) Prague, (20.5.-31.5.2006, 4 Days In Motion Festival) curated by Mariana Serranová.
Back to main navigation