16.11.2006 to 23.12.2006

Winter im MQ
LEISURE & OUTDOOR
---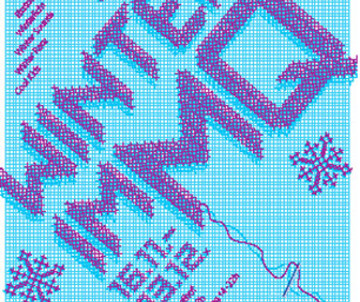 ---
All dates
• Days with event
01 wed
02 thu
03 fri
04 sat
05 sun
---
06 mo
07 tue
08 wed
09 thu
---
10 fri
---
11 sat
12 sun
13 mo
14 tue
15 wed
---
---
---
---
---
---
---
---
---
---
---
---
24 sun
25 mo
---
26 tue
27 wed
---
28 thu
29 fri
30 sat
---
31 sun
Winter in the MQ 2006
Main MQ Courtyard
November 16 – December 23
Opening: Thu, Nov 16, 6:30 pm

\r\n

Ice Palace
Ice Curling Rink
Winterlicht Light Show
Winter Sounds
Winter Race
Cool Kids

\r\n

It's time for the Ice Palace, cool sounds, the Winter Light Show, and the Ice Curling Rink again. The long summer is finally over. It's Winter in the MQ!

\r\n

Ice Palace
Mon-Fri 4-10 pm, Sat, Sun, holidays 2-10 pm
Main MQ Courtyard

Instead of lying in the sun ON the popular Enzi cubes in the Main MQ Courtyard, you can warm up IN them with a cup of punch.
These modular furniture elements designed by architect duo PPAG are transformed into an ice palace in the winter months. Inside the Ice Palace, food service teams from the MQ restaurants Café Leopold, Café.Restaurant HALLE, Dschungel Café / ra'mien, Glacis Beisl, Kantine, and MUMOKKA treat guests to winter specialties, exquisite punch selections, and snacks.
Back to main navigation