04.05.2006 to 31.12.2006

TONSPUR_passage 2006
DANCE/PERFORMANCE/MUSIC, LEISURE & OUTDOOR
---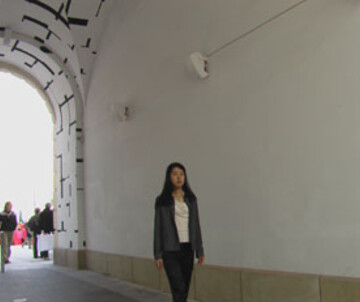 ---
All dates
• Days with event
TONSPUR_passage
The TONSPUR series presents sound art by international artists for public space in the MQ Wien. It features multichannel compositions that depart from the usual stereophonic approach and create fascinating sound architectures and physical sound spaces.
TONSPUR is a quartier21 project conceived by Georg Weckwerth and Peter Szely and launched in Arena21 in September 2003. The TONSPUR_passage between the Main MQ Courtyard and the Staatsratshof is now the first permanent venue.
A piece by Esther Stocker provides the visual bass line for the TONSPUR_passage. Esther Stocker\'s Wandarbeit Nr. 10 in the vaulted space of the passage explores the quality of irregular regularity.
Back to main navigation