01.02.2005 to 19.06.2005

Yang Fudong. Don't worry, it will be better...
ART
---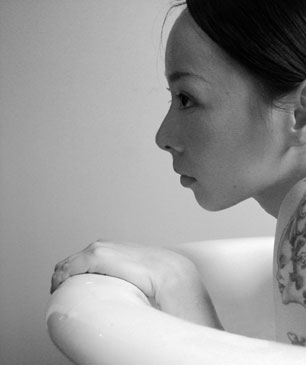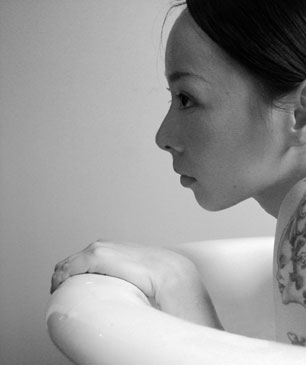 ---
All dates
• Days with event
---
---
---
---
---
20 mo
---
21 tue
22 wed
23 thu
24 fri
25 sat
---
26 sun
27 mo
---
28 tue
29 wed
30 thu
---
VERLÄNGERT BIS 19. Juni 2005!
Deplazierte Versatzstücke chinesischer Tradition vermischen sich mit heimatlosen westlichen Einflüssen zu einem Amalgam aus Langeweile, Liebe und Melancholie. Die Filme Yang Fudongs dokumentieren die Spuren der rasanten politischen, wirtschaftlichen und kulturellen Entwicklung Chinas. Sie pendeln zwischen Intimität und Nicht-Begegnung, zwischen vordergründiger Sicherheit und stiller Unruhe.

Menschen agieren miteinander, ohne (verbal) zu kommunizieren. Träumerische, surreale Begebenheiten jenseits genauerer Bestimmungen von Ort und Zeit vollziehen sich in größter Langsamkeit vor unseren Augen. Vieles bleibt verborgen, rätselhaft oder in vagen Andeutungen. Yang Fudong bevorzugt das Format des Kurzfilms - mit einem Minimum an Handlung und wenig Dialog. Die meistens in schwarz/weiß gedrehten Filme haben immer etwas Beunruhigendes an sich, die ruhige und poetische Atmosphäre wird durch einen rastlosen Rhythmus gebrochen.

Die Werke des 1971 in Peking Geborenen fanden ein zunehmend begeistertes internationales Publikum , u.a. 2002 an der Documenta 11 und 2003 an der 50. Biennale von Venedig (Chinesischer Pavillon und Utopia Station). Im Februar 2004 zeigte das Museum of Modern Art, New York, drei Filme Fudongs und im gleichen Monat wurde er für den Hugo Boss Price 2004 nominiert.



Vermittlungsprogramm zur Ausstellung Yang Fudong. Don't worry, it will be better...

- Themenführungen, Sa, 16 Uhr


14. Mai 2005 16:00 KUNSTHALLE wien, halle 2
"Was von den Träumen bleibt... Die Rolle des Intellektuellen bei Yang Fudong."
Themenführung in der Ausstellung Yang Fudong "Don't worry it will be better ..."


- Überblicksführungen, So, 16 Uhr

Öffnungszeiten: Täglich 10 bis 19 Uhr, Do 10 bis 22 Uhr, Mittwoch geschlossen!

Foto und Text: KUNSTHALLE wien Homepage
Credits: Yang Fudong "Seven Intellectuals in Bamboo Forest", Teil 2, 2004, 46'15'', s/w, 35mm auf DVD
Back to main navigation