14.09.2018 to 14.09.2018 - Raum D / Q21
Host: Q21
WORKSHOP "THAI DYE"
FREE ENTRY, EDUCATION, FASHION & DESIGN
---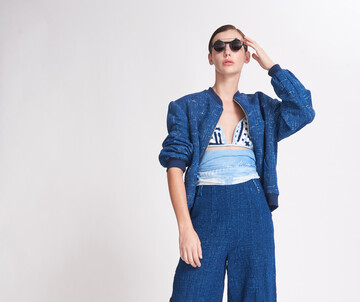 ---
All dates
• Days with event
01 sat
02 sun
03 mo
04 tue
05 wed
---
06 thu
07 fri
08 sat
09 sun
---
10 mo
---
11 tue
12 wed
13 thu
15 sat
---
16 sun
17 mo
18 tue
---
19 wed
20 thu
---
21 fri
22 sat
23 sun
24 mo
25 tue
---
26 wed
27 thu
---
28 fri
29 sat
30 sun
---
* WORKSHOP "THAI DYE – traditional thai batik art and techniques" Talk with "MUNZAA" (Artist-in-Residence at Q21/MQ)
Ort: Raum D / Q21 at MuseumsQuartier Wien
limited number of participants, registration until 5th of September required under: info@combinat.at
Munzaa: is a new definition of "Urban Craft" where the art meets craft, intellectual meets design, and fashion meets sustainability. We proudly present the beauty and sincerity of the local wisdom through creative craft and modern design where everyone could enjoy and have fun wearing munzaa's. Moreover, we focus not only on promoting natural fabrics as the main materials for all products, but the intrinsic goal is to develop a sustainable fashion business that incorporates social, environment, and economical aspects. This helps in distributing income to the locals and sustaining the intellect.
For all of you who want to learn more about her work, join the workshop on Friday, the 14th of September from 14-15.30h. Free admission, though due to a limited numbers of participants a registration until the 5th of September is required.
* MQ FASHION NIGHT on Wednesday, 12.9. at 22h : Fashionshow from MUNZAA, Pitour und Cha·rak·ter couture. Free admission!
Back to main navigation