20.06.2018 to 20.06.2018 - Raum D / Q21
Host: Q21
Writer-in-Residence Ervina Halili
FREE ENTRY, LITERATURE & DISCOURSE
---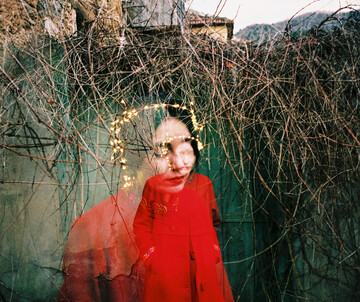 ---
All dates
• Days with event
01 fri
02 sat
03 sun
04 mo
05 tue
---
06 wed
07 thu
08 fri
09 sat
---
10 sun
---
11 mo
12 tue
13 wed
14 thu
15 fri
---
16 sat
17 sun
18 mo
---
19 tue
---
21 thu
22 fri
23 sat
24 sun
25 mo
---
26 tue
27 wed
---
28 thu
29 fri
30 sat
---
Ervina Halili's work in verses, essays or sound poetry has mainly to do with a very focused concept which esthetically is projected as a repetitive circling. This circle absurdly in her work is projected as an organic universal circle. Culture, ideologies, religions, nations as a political concept are the symptoms of the manifestation of the human survivorship of the circle.
The slumber of Octopus (Der Schlaf des Oktopus) projects self - cannibalism metonymically as a self- destruction of our own collective emotional intelligence that we repress as pre-ego while almost organically live a conventional political ethic.
Ervina Halili is Q21 Writer-in-Residence in June recommended by the Austrian Federal Ministry for Europe, Integration and Foreign Affairs.
Back to main navigation