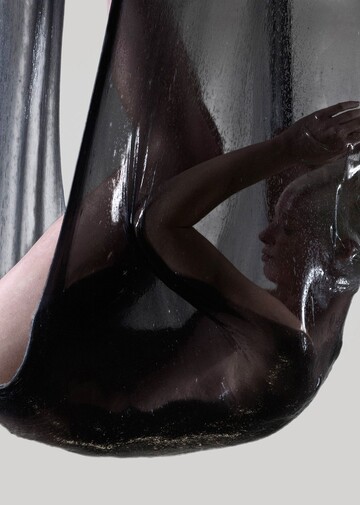 TECHNOSENSUAL. where fashion meets technology
Opening
Thu, Jun 14, 7 PM
Duration
Jun 15 to Sep 02, 2012
Oepning hours
Mon-Sun 10 AM - 7 PM
The exhibition "TECHNOSENSUAL: where fashion meets technology" presents electronic textiles and wearable technologies created by international haute tech couture designers. The exhibition will open on June 14 at 20:00 at freiraum quartier21 INTERNATIONAL with performances by Bart Hess as well as Maartje Dijkstra and Beorn Lebenstedt aka Newk to kick off the "MQ Summer of Fashion". A preview will be presented at 11:00 in a press tour.
Participants include Hussein Chalayan (TU/UK), Lucy McRae (AU), Bart Hess (NL), Studio Roosegaarde (NL), Ying Gao (CA), Maartje Dijkstra (NL), V2_lab (NL), Royal Philips Electronics (NL), Django Steenbakker (NL), Pauline van Dongen (NL), Nancy Tilbury (UK), Valérie Lamontagne (CA), Anouk Wipprecht (NL), Bogomir Doringer (RS), Rein Vollenga (NL), MoNo (CA/NL/NO), Jane Tingley (CA), Marius Kintel (NO), Melissa Coleman (NL), Leonie Smelt (NL), Karina van Heck (NL), Ricardo O\'Nascimento (BR/IT), Ebru Kurbak (AT), Local Androids (NL), Nicky Assmann (NL), KOBAKANT (AT/US/JP), Aoife Wullur (NL) Meg Grant (NZ), Anja Hertenberger (DE), Daniel Schatzmayr (AT), Aduén Darriba Frederiks (ES), Graham Smith (CA), Beorn Lebenstedt aka Newk (NL), Benoît Maubrey (US/FR), Frederick Baker (AT/UK), and Anbasja Blanken (NL). Some of them will be living at the MQ in the coming months as quartier21 Artists-in-Residence.
The exhibition curated by Anouk Wipprecht features garments that combine fashion and technology while expanding the possibilities of contemporary fashion design. These smart textiles are equipped with electronic components such as sensors and LEDs or are made out of innovative and futuristic materials. The interactive engineering of the pieces in the exhibition gives visitors a chance to experience haute tech couture first hand.
A special partnership has been established for the first time with the Mozarteum University in Salzburg. Students Anna Schöttl und Susanne Leitner from the Department for Stage and Costume Design, Film, and Exhibition Architecture under Professor Henrik Ahr conceived and implemented the exhibition architecture.
Performances, lectures, workshops for kids and teens, as well as a symposium are part of the extensive program accompanying the exhibition organized in collaboration with monochrom, TONSPUR für einen öffentlichen Raum, the youth organization Bund Europäischer Jugend/Junge Europäische Föderalisten (BEJ/JEF), the University of Applied Arts Vienna, the Academy of Fine Arts Vienna, and the University of Applied Sciences St. Pölten. Stage design students from the University Mozarteum Salzburg are responsible for the exhibition design.
The exhibition is part of the quartier21 exhibition series "freiraum quartier21 INTERNATIONAL" in cooperation with the Federal Ministry for European and International Affairs, the Dutch Embassy in Austria, the Mondriaan Foundation, and other partners from Austria and abroad.

Curated by Anouk Wipprecht
Coordination: Elisabeth Hajek
Assistant: Nefeli Antoniadi
Back to main navigation