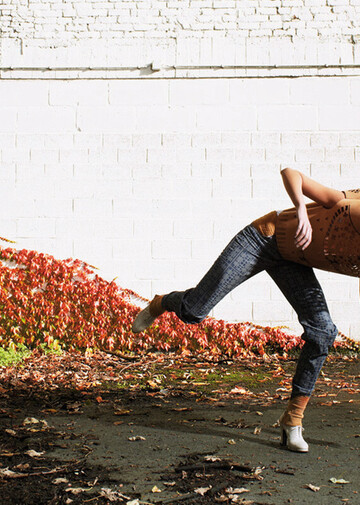 50 ± ANNI DI MODA ITALIANA
Opening
Wed, Dec 09, 6 PM
Duration
Dec 10, 2009 to Jan 20, 2010
Opening hours
Mon-Sun 10 AM - 7 PM
From well-known names like Armani, Prada, and Versace to less familiar ones like Raffaella Curiel and Emilio Frederico Schuberth, this exhibition is dedicated to the pioneers who paved the way for alta moda, Italy's answer to haute couture.

Five young Italian fashion designers will bring the cross-section of Italian fashion history up to date by presenting their latest creations. Michaela Carraro, Valeria Farina, Maria Girelli, and artists-in-residence Karisia Paponi and Antonio Piccirilli embrace tradition and the myth of beauty in their work and also venture into new, original territory. Karisia Paponi, for in-stance, uses porcelain in her enchantingly feminine collection, while Antonio Piccirilli ex-plores concepts of concealment and revealment in his designs.

The exhibition offers an opportunity to experience the historic development of Italian fashion design and get to know the current trends in fashion made in Italy.
Curators:
Angelika Höckner und Gerald Moser (Wunderkammer)
Fiorella Galgano und Alessia Tota (Studio Galgano)

Contemporary Designers:
Michaela Carraro
Valeria Farina
Maria Girelli
Artists-in-Residence/quartier21
Karisia Paponi
Antonio Piccirilli

Coordination:
Elisabeth Hajek
Back to main navigation