Martha Colburn
area: Film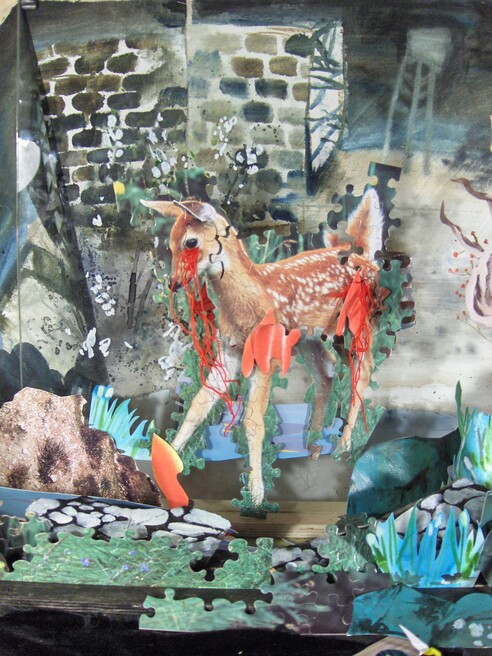 Triumph of the Wild (2009), 10 minute film
Martha Colburn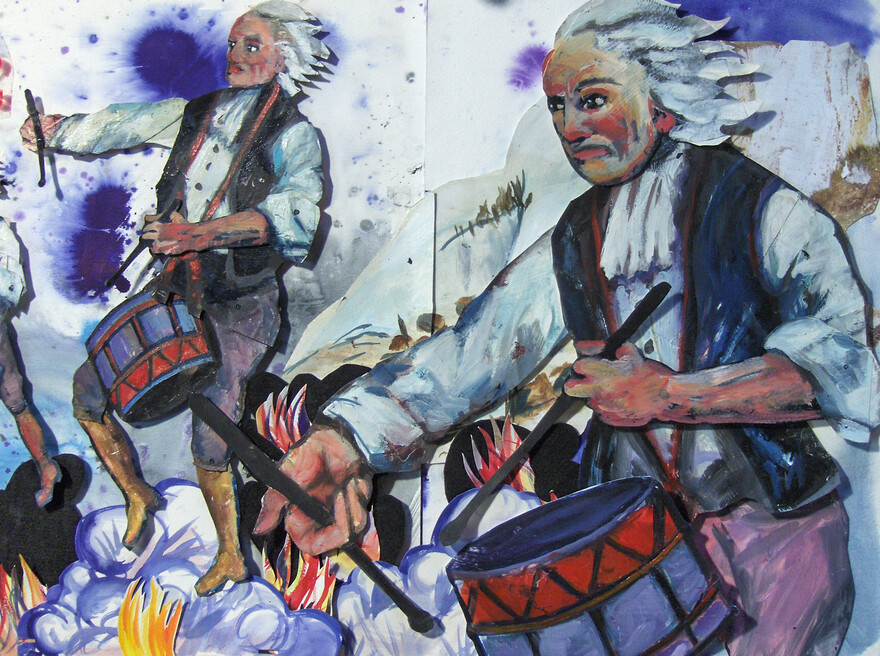 Triumph of the Wild (2009), 10 minute film
Martha Colburn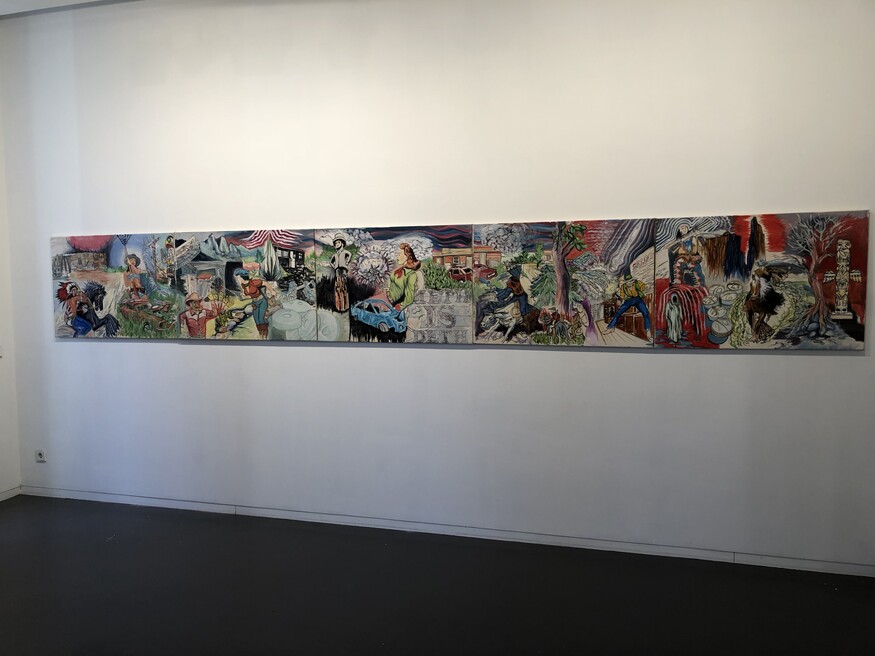 Western Wild (2018) exhibition of Painting.
Galerie Stigter Van Doesburg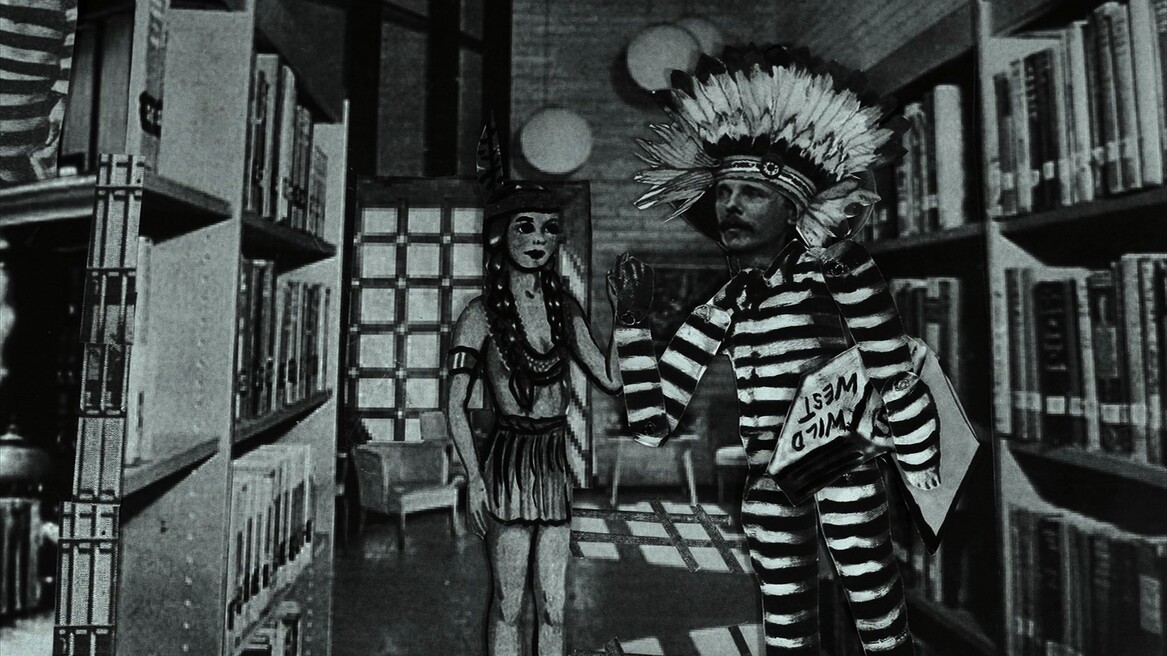 Western Wild (2017) 9 minute film
Martha Colburn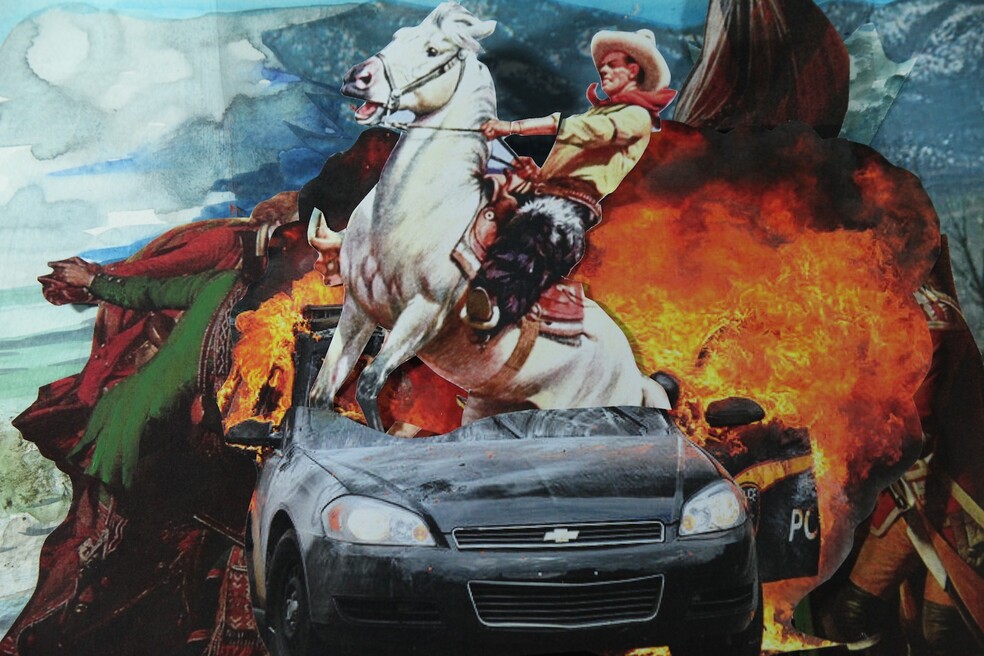 Western Wild (2017) 9 minute film
Martha Colburn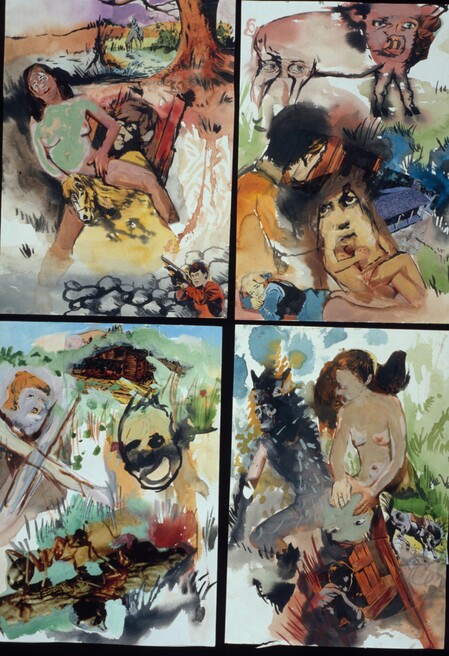 Child Watercolors (2 sets of four) (2017)
Martha Colburn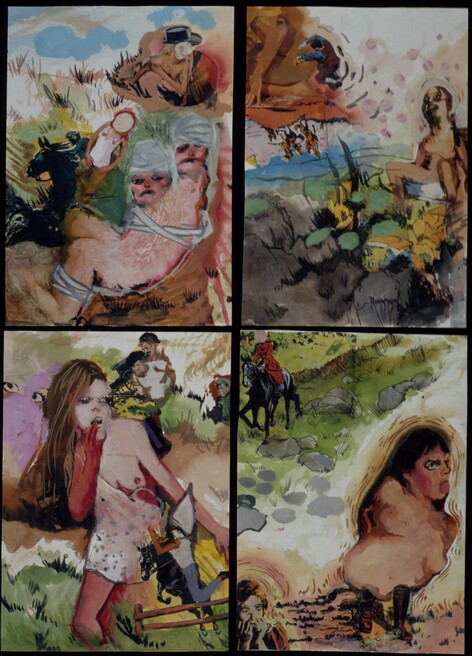 Child Watercolors (2 sets of four) (2017)
Martha Colburn
residence
Amsterdam (NLD)
recommending institution
VIS Vienna Shorts
time period
May 2018 - May 2018
Born in rural Pennsylvania, Martha Colburn is an artist filmmaker based between Pennsylvania, USA and Amsterdam, the Netherlands. She travels extensively exhibiting and lecturing on her work. She has a B.A. from Maryland Institute College of Art and MA equivalent from Rijksakademie Van Beeldende Kunst in the Netherlands.
In the 2007 Sundance Film Festival she was invited to initiate the 'New Frontiers' film and video installation program, with 'Meet Me In Wichita" and in 2008 to opened the Museum of Art and Design (NY) with a live performance of films and music. . In 2010 two of her films joined the collection of the Museum of Modern Art in New York and the Philadelphia Museum of Art.
In 2013 her film 'Metamorfoza' was invited to participate in the series 'Visual Arts' by curator of the Collection de Bruin‐Heijn and performed by the Rotterdam Philharmonic Orchestra. She is a 2015 recipient of the Creative Capital Award for film for the production of 'Western Wild'. Recipient of the Mondriaan Foundations Working Artist Grant in 2016, she also did a number of performances including Amsterdam Art Week (with singer/ songwriter Rita Braga and Into the Great Wide Open Festival-with musician Jacco Gardner and cellist Helena Espvall. She also had a film retrospective screening in the Center for Contemporary Culture in Barcelona, Spain.
In 2017 her film 'Metamorfoza' was included in the B3 Biennale of the Moving Image in Frankfurt, Germany and participated in the Mondriaan Foundations' Delta Workers Art Residency in New Orleans, LA, USA. The 2017 Sundance Film Festival presented a feature film by the performance artist 'Narcissister' for which she produced animated sequences.
Her newest film 'Western Wild…or how I found wanderlust and met Old Shatterhand' was completed in December 2018 was created with a grant from the Creative Capital Foundation Award for film, and with additional support from the Mondriaan Foundation. The film had its USA premier at the Museum of Modern Art (NY) in their Doc Fortnight 2018: MoMA's International Festival of Non-Fiction Film and the European premier at the International Film Festival Rotterdam, which included an expanded cinema performance with live music by Jeroen Kiman & Orquesta del Tiempo Perdido in the Sound/Vision Program.
Back to main navigation