Josh Harle
area: Artistic Research, Media Art
Key Facts
area
Artistic Research, Media Art
recommending institution
ARTISTIC BOKEH / RIAT
time period
January 2016 - April 2016
EDUCATION
Josh Harle studied Computer Science at University of Reading, UK (BSc Hons), Philosophy at University of New South Wales (BA) and Fine Art at the College of Fine Arts, Sydney (BFA). In 2013 he completed a doctoral thesis investigating virtual and augmented space through an Australian Research Council Linkage grant with the New South Wales government Emergency Information Coordination Unit, between the School of Design, COFA and the Faculty of the Built Environment, UNSW.

SOLO EXHIBITIONS (SELECTED)
2015 Grubby Robots, Firstdraft, Sydney (collab. with Tully Arnot, Louise Zhang, Jason Phu)
2015 Tactical Space Lab, MuseumsQuartier, Vienna
2014 Making Sense, Firstdraft, Sydney
2013 Gamespaces: Museum of Contemporary Art, The Rocks, Sydney
2013 Emerging Topologies, Kudos Gallery, Sydney
2011 The Big Shake-Up, 85 George St, The Rocks, Sydney

GROUP EXHIBITIONS (SELECTED)
2015 Cementa 2015, Kandos, Australia
2014 RUNWAY #26 Launch Exhibition, Vienna Art Fair, Austria
2014 ElectroLapse, Vivid Sydney, Sydney
2014 21st Artbar, Museum of Contemporary Art, Sydney
2014 Electroscape: The Here and Now of Digital Art, AGNSW Contempo, 107 Projects, Sydney
2013 13th Artbar, Museum of Contemporary Art, Sydney
2013 Light Logic, Conny Dietzschold Gallery, Sydney
2013 Point of View, Kudos Gallery, Sydney
2012 Fishers Ghost Award, Campbelltown Arts Centre, Sydney
2012 Marrickville Contemporary Art Prize, Chrissie Cotter Gallery, Sydney
2011 Magic Spaces, Today Art Museum, Beijing, China

AWARDS, RESIDENCIES, AND GRANTS
2015 UWA Archaeology Residency, Pilbara/Perth/Kimberley, WA
2015 NAVA NSW Artists' Grant
2015 Australia Council ArtStart Grant
2015 Artistic Bokeh Residency, Museumsquartier Vienna, Austria
2014 Cementa Residency, Kandos, NSW
2014 Marrickville Council Independent Art Grant
2014 Australia Council Emerging Career Residency Grant
2013 Pop-up Residency, The Rocks, Sydney, NSW
2011 Young CAADRIA (Computer-Aided Architectural Design Research in Asia) Award
2009 – 2013 Australia Research Council APAI Linkage Grant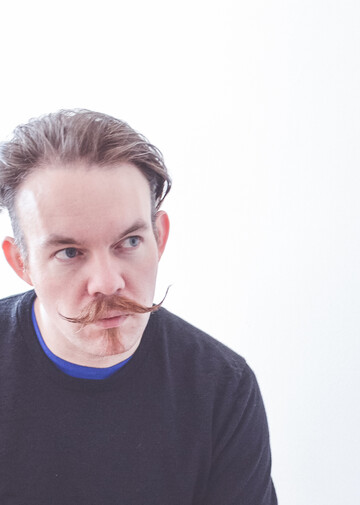 Josh Harle: Warrior or Pornographer?
Josh Harle is the current Artist-in-Residence of Q21 recommended by the Research Institute for Arts and Technology at MuseumsQuartier. Harle is an artist and researcher based in Sydney who explores the use of technology to map and make sense of the world, critiquing its opaquely ideological use. Through his radical cartographic practices, Harle reveals his own place in a world of competing drives to organise, stake-claims, and dictate boundaries.
Andrew Newman from the Research Institute for Arts & Technology speaks to him about his practice.
read more
Back to main navigation