01.06.2023 to 06.06.2023 - Raum D / Q21, Vienna Shorts Festival, MQ Main Courtyard, Hof 8

VIENNA SHORTS
FREE ENTRY, ART, FILM & DIGITAL CULTURE
---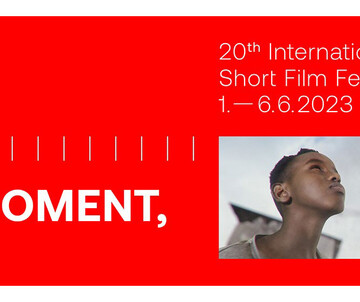 VIENNA SHORTS is the international short film festival in Vienna that annually in spring makes around 300 films from all over the world accessible to the audience and the international industry in the best possible way – whether in the cinema or in the museum, whether in digital or virtual space.
The festival is a qualifying event for the Austrian Film Award, the British Film Award BAFTA, the European Film Award and the Oscars® and is one of two EU-funded film festivals in Austria. It is active in numerous international collaborations and was honored in 2014 with the Bank Austria Art Prize, the highest endowed award for art and cultural organisations in Austria.
The festival office has been located directly in the MuseumsQuartier since 2007.
This year, the festival center is located in MQ Raum D. The adjacent Courtyard 8 functions during the day as a meeting place for accreditation rentals and as a venue for industry talks. From 02.06. to 06.06., the Milieu Kino can also be found here, a truck converted into a mobile cinema by Odeon director Max Kaufmann, where, among other things, political programs will be shown and all competition programs will be repeated at a reduced admission fee of € 5.
On five evenings, open-air screenings will take place from 21.30h with free admission in the Main courtyard (Friday and Saturday) or Courtyard 8 (Sunday to Tuesday). In case of bad weather, the program will be shown in the Ovalhalle of the MuseumsQuartier thanks to cooperation.
The exhibition Doom Mood by MQ Artist-in-Residence Hannah Stragholz is on display at ASIFAKEIL (MQ Showrooms).
This event takes place at several locations
(Click headline to switch):
Raum D / Q21
Back to main navigation