09.09.2017 to 09.09.2017

Cinema Photographique
ART, LEISURE & OUTDOOR
---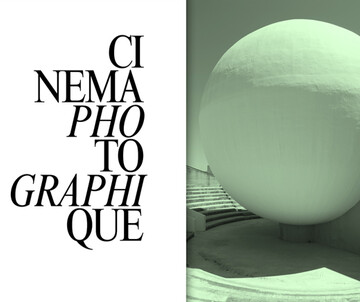 ---
All dates
• Days with event
01 fri
02 sat
03 sun
04 mo
05 tue
---
06 wed
07 thu
08 fri
---
10 sun
---
11 mo
12 tue
13 wed
14 thu
15 fri
---
16 sat
17 sun
18 mo
---
19 tue
20 wed
---
21 thu
22 fri
23 sat
24 sun
25 mo
---
26 tue
27 wed
---
28 thu
29 fri
30 sat
---
Ort: MQ Main Courtyard, free admission


Cinema Photographique - Europe's first ever Cinema for Photography
curated by Michael Dürr

Michael Dürr's "Cinema Photographique" gibt zum Grande Finale des "Summer of Movement" im MQ ein prominent besetztes Gastspiel.
Seit beinahe schon einem Jahrzehnt verfolgt der renommierte Wiener Künstler dieses einzigartige kinematographische Darbietungskonzept für Fotografie, bei dem die statischen Bildausschnitte seiner Arbeiten, akustisch unterlegt, szenisch gereiht und schließlich zu einem Gesamterlebnis für den Betrachter orchestriert werden.

Seit der Premiere des ersten Fotokinos im Rahmen des "Festivals for Fashion & Photographie" anno 2008, hat Dürr bereits eine Reihe an Locations im In- und Ausland mit seinen audiovisuellen Präsentationen bespielt – darunter die Kuppel des Zeiss Planetariums im Wiener Prater, die Albertina Museumssäle, das Soravia Art Center in Skopje, sowie das Austrian Cultural Forum in London.
Auf Einladung der MQ-Direktion bringt Dürr sein "Cinema Photographique" am 9. September erstmals auf die große Open-Air-Leinwand zwischen Leopold Museum und MUMOK. Die Installation ist als krönender Abschluss des diesjährigen MQ-Themenschwerpunktes "Summer of Movement" gedacht. Dürr hat sich speziell für diese Veranstaltung eine Reihe an namhaften nationalen sowie internationalen Fotokünstlern als Unterstützung mit an Bord geholt – darunter Weltstars der Disziplin wie die Holländerin Viviane Sassen aber auch Newcomer wie den Deutschen Markus Jans – dessen Beitrag einen exklusiven Preview auf die nächste Ausgabe des ZeitMagazins Mann gewähren wird, das Ende September in den Handel kommt.
Die einzelnen Beiträge sind dabei so unterschiedlich wie die Protagonisten hinter der Kamera selbst und spannen einen künstlerischen Bogen von der traditioneller Mode- und Porträtfotografie (Massimo Leardini, Ger Ger), über Still-Lifes (Katja Rahlwes, Sarah Illenberger) bis hin zu konzeptioneller Fotokunst (Stefanie Moshammer). Gemeinsam ist ihnen jedoch, dass ihr visueller Stil mit den Bilderkosmos des "Cinema Photographique"-Initiators harmonieren und die Vision dahinter auch in Dürrs Arbeiten fragmentarisch aufgetaucht.
Sein eigener Beitrag für den 9. September ist in Zusammenarbeit mit dem Musiker Colacoaster bei einem Covershooting für dessen neustes Album samt Videodreh in Sizilien entstanden.
michaelduerrphotography.blogspot.com
facebook
instagram
CINEMA PHOTOGRAPHIQUE PHOTOGRAPHERS 2017 :
Markus Jans / Zeit Magazin Mann

www.markusjans-photography.net
Viviane Sassen

Michael Dürr

Sarah Illenberger

Massimo Leardini

Stefanie Moshammer

Ger Ger

gerger.com/photography/conceptual/
Katja Rahlwes

thecollectiveshift.com/artists/katja-rahlwes
Bild: © Michael Dürr
Back to main navigation