21.05.2017 to 21.05.2017 - Halle E+G

Wiener Festwochen 2017: Assommons les pauvres!
DANCE/PERFORMANCE/MUSIC
---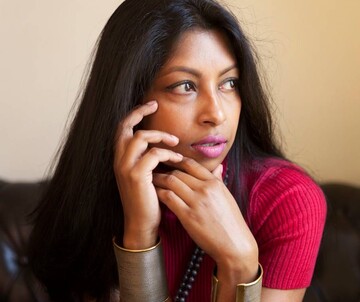 ---
All dates
• Days with event
01 mo
02 tue
03 wed
04 thu
05 fri
---
06 sat
07 sun
08 mo
09 tue
---
10 wed
---
11 thu
12 fri
13 sat
14 sun
15 mo
---
16 tue
17 wed
18 thu
---
19 fri
20 sat
---
22 mo
23 tue
24 wed
25 thu
---
26 fri
27 sat
---
28 sun
29 mo
30 tue
---
31 wed
Wiener Festwochen 2017
Assommons les pauvres!
Slay the Poor!
Shumona Sinha
Slay the Poor! is the title of a prose poem by Charles Baudelaire and of Shumona Sinha's angry novel, which raises questions of global coexistence, identity, and access to our Western standard of living. Der Spiegel described Sinha's book as the "most disturbing novel of the year" when the German translation was published in 2015. In the struggle for existence, honesty is a luxury. Caught between truth and lies, the nameless protagonist, who works as an interpreter in the Asylum Authority, stands between the fronts – on the one hand, the privileged people; on the other, the refugees from her home country. Disgusted with the system of which she has become a part, as a migrant, she remains as foreign to the officials as to her former countrymen. Sinha speaks with an exaggerated radicalism, as can be seen in the title – an idea no one dares to express, and yet which remains as an open question behind the policy of the asylum system: that there is no place for "the poor" in the EU. And those who seek a better life – where should they go? In addition to reading from Slay the Poor!, Shumona Sinha presents, for the first time in the German-speaking world, excerpts from her new novel Apatride (stateless/homeless), which will be published in German by Edition Nautilus in September 2017. In her inimitable poetic language, she tells of female identity, class conflicts, and the painful experiences of exile.
Born in Calcutta in 1973, Shumona Sinha has lived in Paris since 2001. At the Sorbonne, she completed her Master's degree in literary studies. From 2001 to 2008 Sinha worked as a teacher for English at secondary schools; beginning in 2009, she worked as an interpreter for asylum seekers. After the publication of Slay the Poor! in 2011, she lost her job at the French immigration authority. She has received many awards for her books, including, for Slay the Poor!, the 2016 International Literature Prize, awarded by Berlin's House of World Cultures and by the Stiftung Elementarteilchen (Elemental Particles Foundation).
<link http: www.festwochen.at>www.festwochen.at
Back to main navigation