25.03.2017 to 25.03.2017 - Tanzquartier Wien

TANZQUARTIER WIEN (AT) - ENROUTE
DANCE/PERFORMANCE/MUSIC
---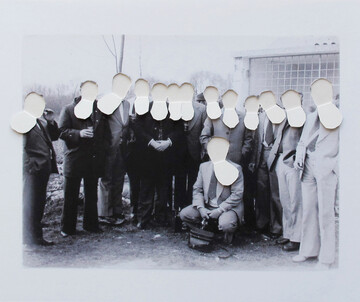 ---
All dates
• Days with event
01 wed
02 thu
03 fri
04 sat
05 sun
---
06 mo
07 tue
08 wed
09 thu
---
10 fri
---
11 sat
12 sun
13 mo
14 tue
15 wed
---
16 thu
17 fri
18 sat
---
19 sun
20 mo
---
21 tue
22 wed
23 thu
24 fri
---
26 sun
27 mo
---
28 tue
29 wed
30 thu
---
31 fri
TANZQUARTIER WIEN (AT)
ENROUTE
on contemporary movements of "the Balkans"

Location: TQW / Studios
In the face of recent political developments on a European and global scale the question emerges of what "the Balkans" or South-Eastern Europe means or potentially could mean today and what questions contemporary artists/choreographers pose themselves in relation to it. How can the space that is given this name now be defined? Does it still exist? Currently it mainly crops up in relation to migration movements along "the Balkan route" which define this borderland between Fortress Europe, the centre of "the Western world", and the now heavily repressed and war torn countries (Turkey, Syria, i.a.): Assuming that a "West" no longer exists, according to Jean-Luc Nancy's thesis, how we can look at the "Balkans" from different sides and what perspectives are there?
In the EDN Roadshow the invited artists from diverse cultural contexts of South-Eastern Europe discuss positions and developments in contemporary dance, its structures, aesthetic strategies and practices.
With i.a. Patricia Apergi, Marijana Cvetkovic, Dessy Gavrilova, Vlatka Horvat, Janez Janša, Biljana Tanurovska Kjulavkovski, Euripides Laskaridis, Ani Vaseva.


<link http: www.tqw.at>www.tqw.at
opening hours
| | |
| --- | --- |
| mo-fri: | 10 – 18:00 |
| sat-sun: | closed |
---
Back to main navigation